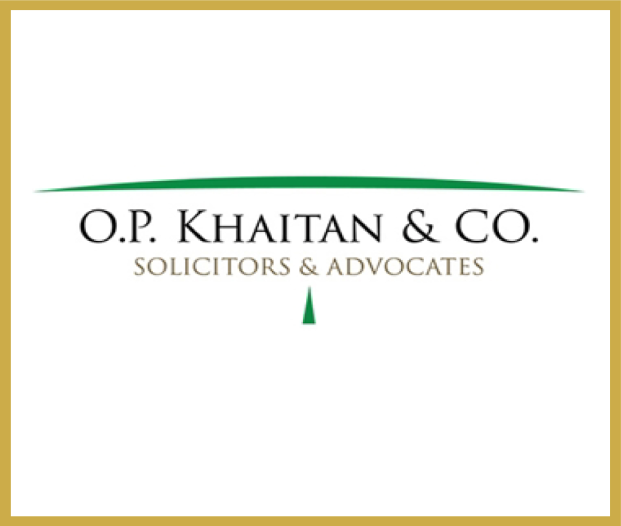 O.P. Khaitan & Co.
O.P. Khaitan & Co. is a highly reputed, skilled and professionally managed law firm based in New Delhi. The members of the Firm are qualified from National and International Universities and have vast, extensive and rich legal experience and wide national/international exposure in their respective practice areas.
The Firm's paramount concept of "Client Satisfaction" is the backbone of its work culture and the Firm takes great pride in consistently adopting the highest international standards for clients' satisfaction. The practice of the Firm draws on its vast knowledge and ardent interest for its client's business category under the Indian and International business regime. The Firm recognizes that it is a service organization and that it must meet clients' commercial needs.
To maintain this excellence of service to its clients, the Firm strives to recruit, train and retain lawyers and staff of the highest calibre and professionalism. The Firm has successfully been able to establish its identity dealing with significant depth in complex domestic and international matters. Whether the client is expanding into new markets, considering capital from new sources, or dealing with increasingly complex regulation or disputes, we can help.
Due to its good working relations with a number of lawyers and law firms in other jurisdictions and as the Firm is one of the members of Advoc Asia network, it ensures ready access to formal legal advice in other jurisdictions whenever needed.
We take a fresh perspective on situations, exploring whether there are better ways of delivering practical, commercial solutions to the challenges our clients face in today's rapidly changing business landscape. Clients are our top priority, which means putting clients' interests and priorities at the very heart of everything we do
The office of the Firm is based in the prime location of South Delhi and it is established in four floors totaling to 12,000 sq. fts. office space. The Firm has paralegal and support staff of more than 40 people and it is equipped with all sorts of latest office automation equipments and facilities. The persistent updating, upgrading and enhancement of overall system facilities allow swift and efficient co-ordination and reporting to the clients and associate law firms worldwide.
O.P. Khaitan & Co is a member of , an international netwok of leading law firms. Through ADVOC we have access to over 5,500 lawyers in 70 countries, meaning we can assist our clients wherever they go.